Thoughts on the Women's Game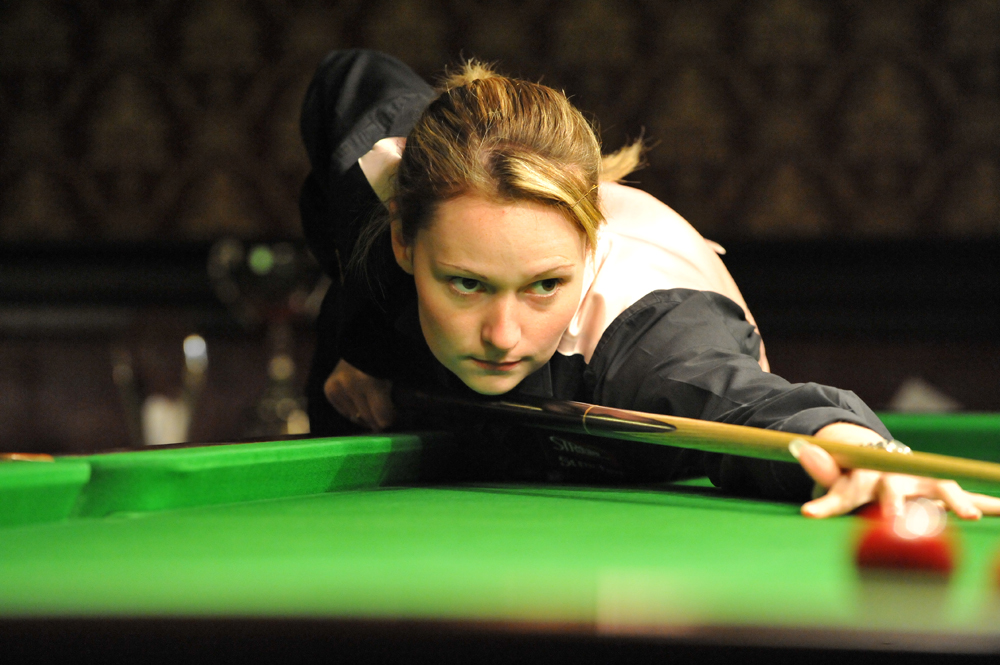 Back to snooker for this weeks main newsletter, I am still planning on splitting out the content so that it is more relevant to you and if you haven't done so already then please click one of the links at the bottom of the newsletter to let me know which cue game you are most into.
Today is International Women's Day and I thought it fitting to take a look at the current state of Women's snooker.
In fact next week see's the WLSBL World Championships move out of the UK for the first time in 20 years when the top ladies in the World will head off to Singapore to play for a £15,000 prize fund with £5,000 to the eventual winner.
The pre-tournament favourite will be the multiple world champion Reanne Evans who I did a kind of interview with via Facebook this morning. Her answers to my questions are below:
1. What is your opinion on the current state of the womens game?
At the moment with wpbsa involved there's a vibe that things are improving I just hope that it continues moving forward and getting help that it needs and deserves to move forward. The game can only improve by helping the women players either start or continue to play to build the standard.
2. The World Champs going to Singapore looks like a positive step what else needs to change?
For me the move to Singapore was a little quick I think for it to be held in places like this there needs to be more money involved to entice the players to go. But overall it will help promote the game so fingers crossed it will continue going forward.
3. If you were running the ladies game what changes would you make?
Ladies game at the moment needs positivity people and companies willing to take a chance. We know it's not going to happen overnight but for players to stay interested and stay motivated it comes down to playing for money I'm not saying millions but make it worth while. My opinion is that if you're at the top of your game and you're not earning any money why would new players start playing and the current players keep playing. There needs to be light at the end of tunnel.
4. What will it take to get women to compete on the men's circuit, or is development of the women's tour actually more important?
Personally I think it's more important to build the ladies circuit up. A little like the the lower ranked players on men's tour at the moment it can be very disheartening at times. For example you get on tour your on cloud 9 and then you could draw Mark Selby, Ronnie O'Sullivan or any of top players in the first round I don't think that's fair. And if you put ladies in at deep end I think it could do more damage than good. On a personal note I like playing both (greedy) but I shouldn't be forced to just try and get on the men's tour, ladies should have their own by right.
5. There does not seem to be that many active ladies players, how could ladies be encouraged to take up the sport?
You will find thousands of ladies players from all over the world every time I go to events there are players I've never seen or heard of playing so it's there. Things just need to change to keep them interested and playing in events and again this comes down to money, you need to keep them interested and want to make them improve their skills. One year I won £450 for winning the world championships and my hotel cost me more. But I do love playing and competing. I couldn't see the likes of Shaun Murphy or Mark Selby or anyone playing if their money wasn't so good. And yet I don't think their money is amazing it's good though I wouldn't say no to it haha. But hopefully with the wpbsa and players etc we can make it happen.
I must thank Reanne for taking the time out of her day to speak with me and give me an insight into the world of Women's snooker when we rarely see anything in the press if at all. I also wish her all the best for the World Championships next week.
If you have any thoughts or opinions on this email then please get in touch.
Regards
Pete Williams